Natural salt-brined table olives.
Fruity blend of Manzanillo, Leccino, Frantoia, Correggiolla and Barnea olives.
These are grown and produced locally in the Yarra Valley, Victoria, Australia.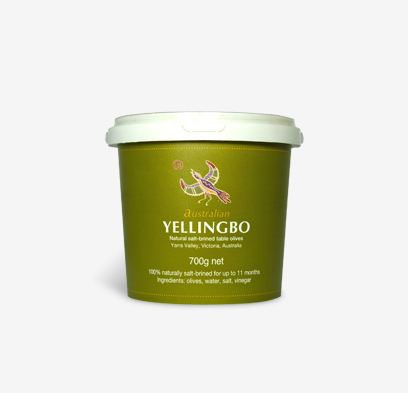 Yellingbo Natural Salt Brined Olives 700g
Delicious over salads, seafood, vegetables and in sauces; these olives are 100% naturally salt-brined for up to 11 months.